Gallery
Rustenburg Branch: Taking KBC and Riski Diski to the next level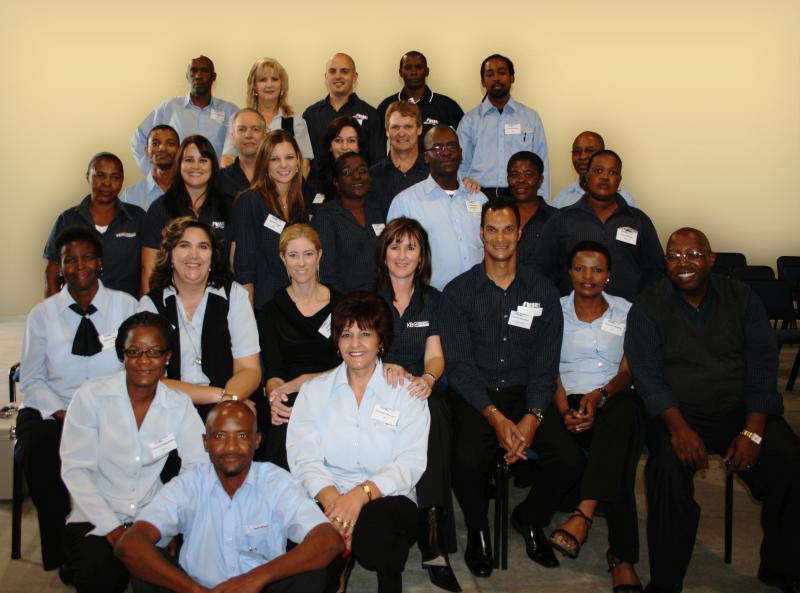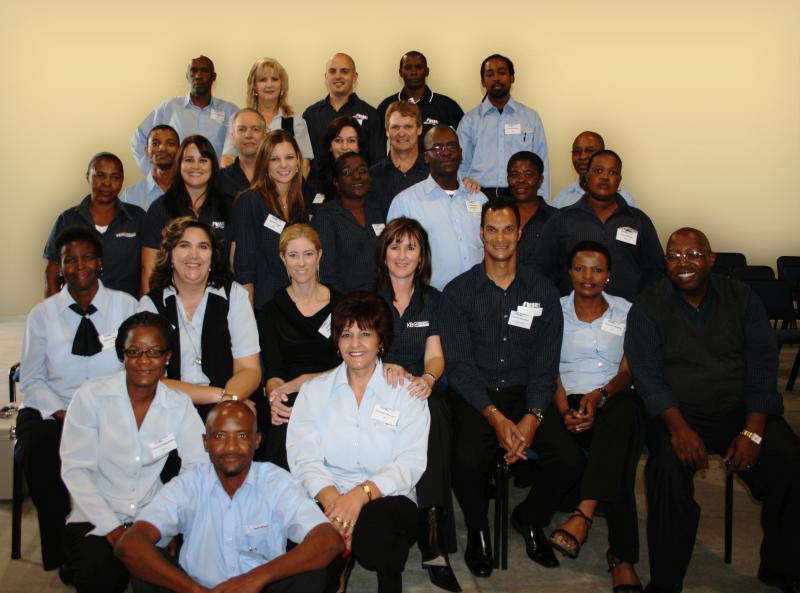 Donald Mafomane (front row - extreme right) with the directors, managers, supervisors, facilitators and employees of KBC Health and Safety (Pty) Ltd, and Riski Diski at Rustenburg on 15 April 2011, all of whom have decided to take their company up to the next level.
As a value added, next time when your company takes its people out to a teambuilding experience, first get them to attend our training on "Motivation and Teambuilding" so that their experiences during the teambuilding session could immediately be evaluated in terms of their "workplace" application of learning.  This would enable them to build their Portfolio of Evidence (PoE) in addition to their "knowledge" and "practical" assessments which they would have already built during their training. 
Our "Motivation and Teambuilding Skills Programme" is at the heart of the National Qualifications Framework (NQF) level 04 and enables the learners to accumulate 10 credits that they can use towards achieving their future qualifications.
Make PHUNGWAYO your "strategic business partner" and always achieve a cut above the rest.